It's been an interesting few weeks.  I want to tell you all the things, but that would take much longer than one short blog post.  Instead, I'll focus on this recurring theme of purpose.  
Last week I had the blessing of attending the Southern California Christian Writers' Conference.  Just wow.  Publishers, Authors, Agents, and Editors gathered to learn the craft and encourage one another.  One session I attended across all three days was "Write from the Deep," hosted by Erin Taylor Young and Karen Ball.  During our class, they shared about a concept called catalyst.  I wish you could have witnessed the process they walked us through to discover our deep motivations for sharing the messages we carry into the world.  
Finding Your Purpose
You may be a writer.  You might garden, paint, or read stories aloud to children.  Whatever you do can come to feel like a chore, a burden, or an endless stream of meaningless activity.  When we tap into the reason we do what we do, we ignite purpose within even the most mundane aspects of our lives.
As moms, we can feel overlooked at times.  We spend our lives on others: driving, cooking, listening, helping.  Much of the fruit of our sacrifices won't be seen for years to come.   I think motherhood can be a bit like my bed.  Every night I head to my room, tired and spent from the day.  I fluff my pillow, pull down the covers and crawl into all that is familiar. 
When I travel away from home I am forced to sleep in someone else's bed at an Airbnb or hotel.  It's only then I long for my bed – the bed I otherwise give very little thought.  If one day I went to my room and my bed were gone, I would be in shock and totally at a loss as to how to sleep well.  I basically take my bed for granted.  
Our kids often treat us as we regard our beds.  They snuggle up and feel cozy (as they should) without ever giving a thought to the significance of mom.  We can feel quite overlooked if we seek our validation through the recognition of others – even our sweet children.  
How Do We Spend A Life?
Lately, I've been talking a lot with a few friends about how we choose to spend our time.  It's sort-of a part-time obsession for me as I develop the book and course, "Slow Down, Mama!"  It can be so easy to get busy outside the home doing ministry, work, volunteering or hundreds of other things.  All those activities have their place.  They aren't bad.  When they interfere with our ability to focus at home and be present for the ones who matter most to us, we need to step back and reevaluate.  Does the way we spend our time reflect our deepest purpose?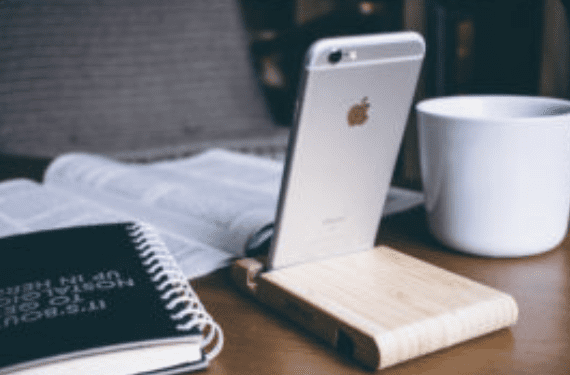 We take on too much for all sorts of reasons.  Many times we see a need and want to pitch in to help.  That's so important, and yet can sometimes mean we give too many "yes" answers.  As I look back over my life as a mom, I recognize seasons when I reached out too far and my family got the dregs.  How I would love to go back and slow my roll, take the invitations my children so eagerly extended, and soak in all the moments. 
No Regrets
I don't beat myself up for what has gone by.  That wastes more time.  I use the longings for what I missed as an alarm clock to wake me up to what we have left.  I don't want to be ten years down the road thinking I should have put my phone away more or set my writing aside to play a card game.  
This line of thinking has spurred me to fast from Social Media for six weeks.  I stopped using Facebook and Instagram two weeks ago.  I don't plan to be back on until the end of July.  I've been absent on purpose from the constant pull of people's notifications and posts.  
This summer I want to hand popsicles out to the neighbor kids, run through the sprinklers with my son, and listen to their laughter as they play.  I want to go to mid-day movies and take spontaneous road trips.  All the sweetness of summer is calling my name.  Social Media will have to wait.
A Tender Testimony
At the conference, a woman suggested we all tune in to the latest episode of the Audacity to Podcast show.  The host had been MIA for a while.  He came on to share a very personal account.  His testimony revealed his previous imbalanced choices – putting podcasting ahead of relationship – and the devastation it wreaked in his life.  He is a voice in the wilderness, crying for us to stop and take stock.  I admire his transparency and willingness to let his own pain be a clarion call to everyone who will hear.  Let's not get this upside down.  What matters most are the people you love, the life you have been given and the connection you have with God.  I encourage you to take the 11 minutes to hear his story.  As he so tenderly said, "Family should be your purpose."  
Guess What!
Speaking of podcasts, I was asked to be a part of the Parker J Cole show at the writers' conference and I will be her special guest on the podcast on July 7th – live!  I'll be talking about my book, "Parenting Your Teen Through Chaos & Crisis."  I would love for you to tune in to listen.  
I hope I can encourage you to step back and evaluate what really matters for summer.  Invest your time in the most important things.  Simple choices to slow down and be present often add the deepest meaning to our days and years.  Go love on your people and spend time hands-on savoring the life you have been given. 
I would love to hear how you are carving out time for your purpose.