I send out a weekly email to my readers.💗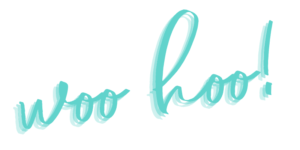 Do you feel like your inbox is full of spam and a bunch of emails you want to delete before even opening them? 
How about getting an email you look forward to opening?
In my weekly email you will get:
updates on my books (including advance notice on sales, exclusive giveaways, and behind-the-scenes sneak peeks at my writing)

book recommendations for other clean, sweet, closed door romances and romcoms you will love.

humor, warmth, and some book-love for your week. 
If you want to receive my weekly email,
click the link here.
↓
It's my joy and passion to write stories that make you laugh, swoon, and fall in love!