Bad day? 
Yep. 
We've all had them. I mean. We've had days that could make other bad days look like a trip to the spa. So, so, so bad. I've had them. You've had them. At the end of these days we lay our head on the pillow of regret, lamenting our mom-fails. Our kids are worn out, we are exasperated, and all we know is we have to get up and do it all over again the next day. 
Yes. God's mercies are new every morning. I can't tell you how happy I am about that rock-solid truth. 
Still, some seasons it seems like one bad day gives birth to another. And we wonder where we went wrong as moms.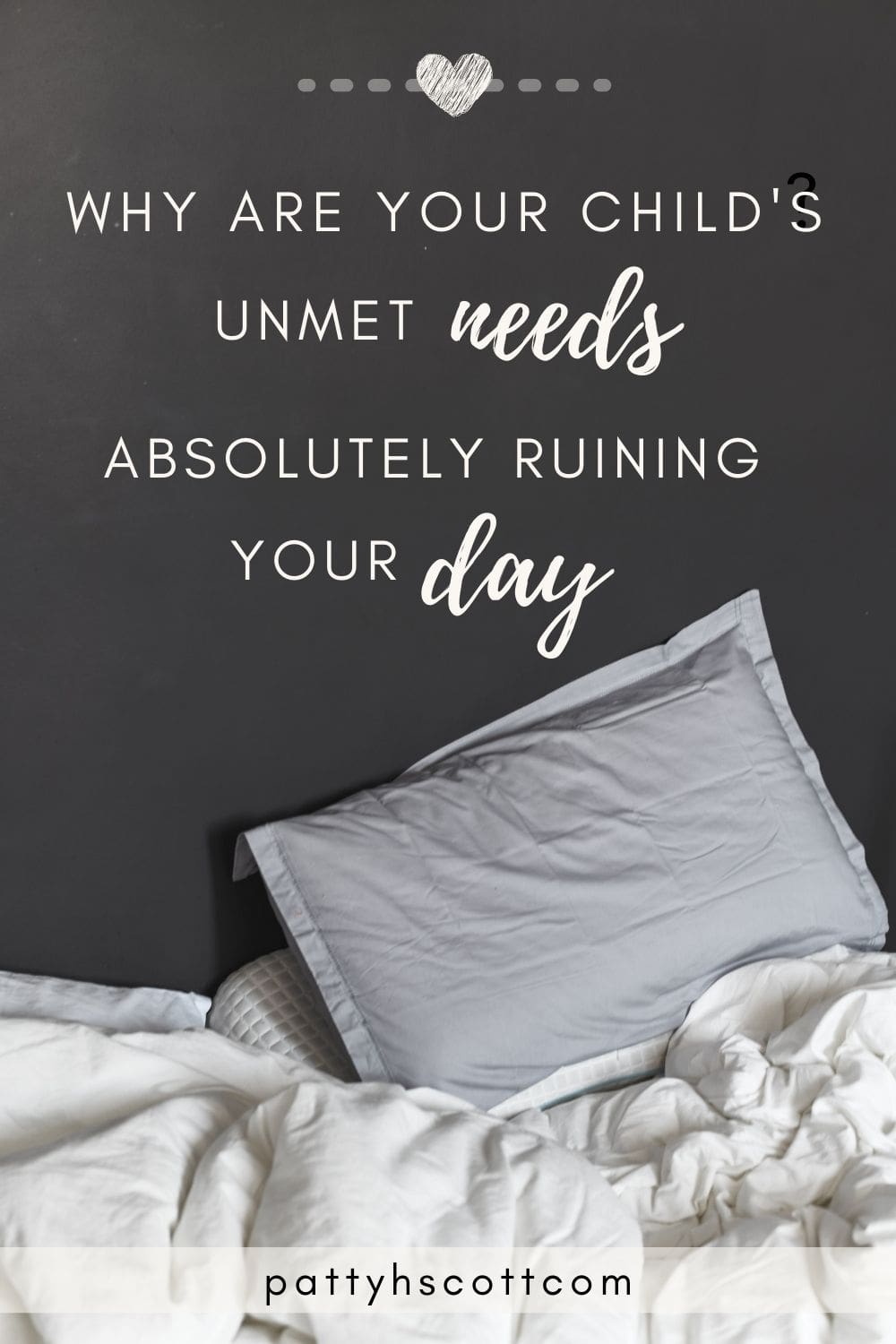 A Season of Uncertainty
Right now we are in the middle of a season of uncertainty. Children are educating from home, but most of them without the benefits of parent-elected homeschool. They have to get on Zoom calls and figure out homework, all remotely. Those kids going out to classes are often wearing masks, distancing, and then coming home with stacks of homework to complete. And many of us have younger children in the mix. 
At our home, my boys are 11 and almost 19. We learn at home, and my oldest attends virtual college classes this year. Still, days can hop on a southbound train to Hades and I feel like an unwilling passenger, grappling for the brake lever. 
So, what can we do?
The Key: Meeting the Four Basic Needs
You don't need me to write a post about how to handle the amazing days when your children are all occupied and content and you feel the overwhelming joy and gratitude of motherhood, so I'm skipping right to the nitty-gritty here. We need to talk about what to do when the wheels are coming off. Actually I want to talk about what to do to keep those wheels on if possible … so let's talk.
Years ago I found a parenting book that shaped my approach to motherhood. I started writing here on the blog to share the principles I was learning and applying because our family was benefitting deeply. The original author of that book was retiring, so I reached out to him to let him know that moms were still being impacted by his wisdom and practical ideas. He ended up reading my blog posts and asking me to co-author a rewrite of his book, which we took apart and wrote from scratch, adding much, and modifying the rest. 
One of the key principles in that book (which is in the process of going through a very belated traditional publishing channel now), centers around the four basic emotional needs of our children. Knowing these and meeting them can make a WORLD of difference for your child and you. Trust me, I've road-tested this stuff.
Let's Get Practical
Today I'm going to introduce you to the four basic needs, and then how, when they go unmet, our children seek a poor substitute for those needs, and then finally, how you can be equipped to meet those needs on a daily basis without feeling depleted yourself. In coming weeks I'll go over each need in detail so you can be equipped more practically.
The four basic needs are 
Love

A Sense of Worth

Confidence

Constructive Activity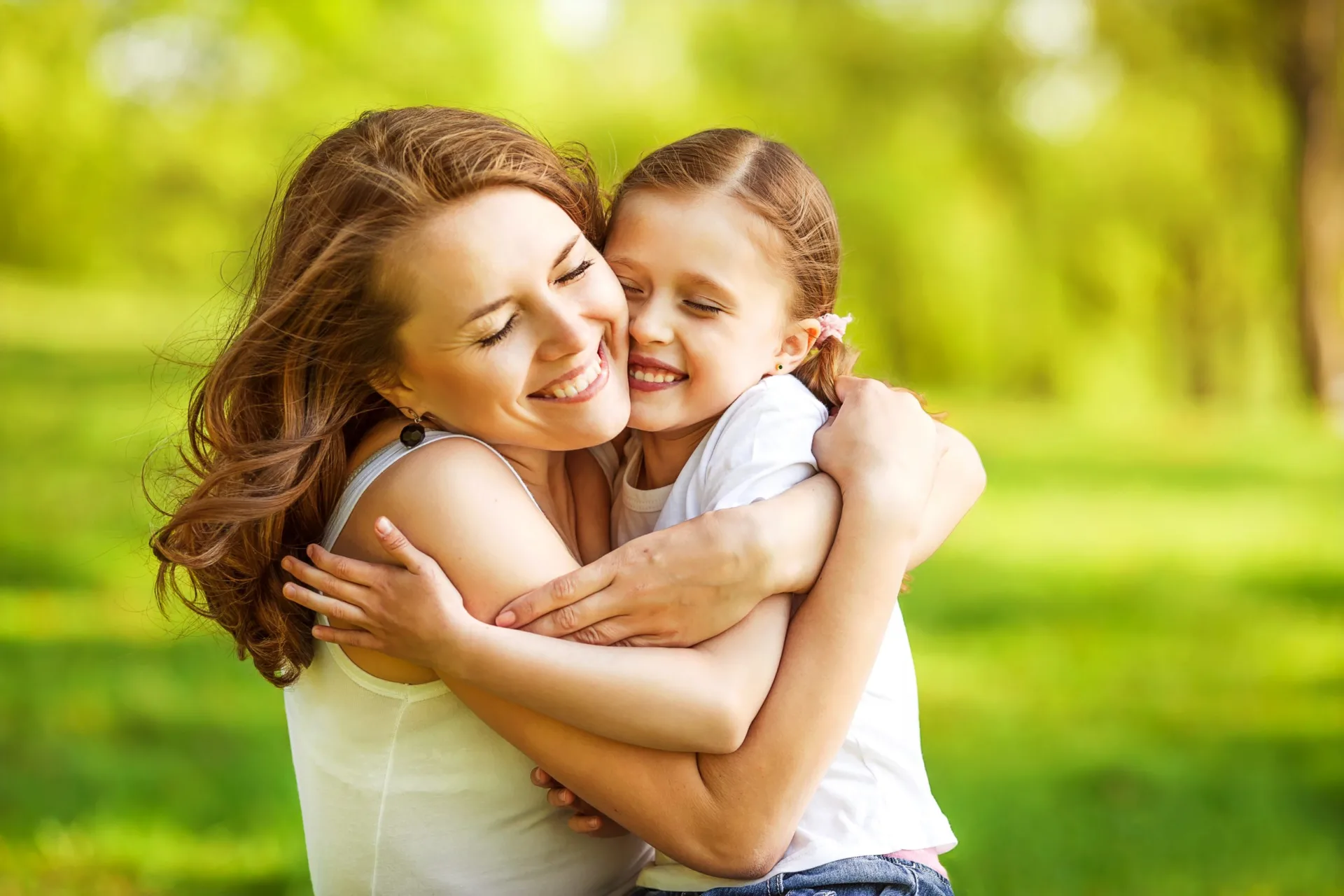 Needs vs. Wants
If you have ever had a raging headache or a painful splinter, you know how consuming those can be. You can't really focus on anything else until the pain is relieved. Likewise, when I was pregnant, in my third trimester, there were times when I would have drained my IRA to pay someone to find a bathroom before I lost my dignity and let loose the contents of my feeble bladder. Nothing else mattered but getting to the little girls' room.
Needs press in on us and demand our attention. 
Wants differ from needs. We crave them, but they aren't essential. God always meets our needs. While He cares about our wants, He doesn't always meet them. He knows what is in our highest good, so He provides our needs, and sometimes, when what we want is good, He provides that too. 
Needs are non-negotiable. When you are thirsty, you have to get something to drink. Go long enough without drink, you will perish. Believe it or not, these emotional needs are critical just as physical needs are. Plenty of studies have been done showing what happens to babies when they are not held for long periods of time. Failure to thrive becomes a real threat. 
Unmet Needs and Poor Substitutes
What happens when we don't meet the basic needs our children have?
They resort to seeking out a poor substitute. I have a friend who ministers in Haiti. She once told me how children there who go days without food will make themselves cakes of dirt and eat them. I shed tears over this reality. Our children will also do something like this. When their basic emotional needs aren't met, they go make themselves a cake of dirt — something totally broken that doesn't really do the job, but it's an attempt to meet their God-given need.
God-given.
Our children's needs are not annoying little ways they subversively plan to wreck our days. 
They are God-given. God built every human with these needs, just as a plant needs water, carbon-dioxide, and sunlight. 
Let's look at the ways our children substitute when their basic needs go unmet
When a child doesn't FEEL loved –> they seek attention instead.
When a child doesn't believe they have worth –> they become a perfectionist, a human-doing.
When a child doesn't have confidence –> they become insecure and seek control instead. 
When a child doesn't have constructive activity –> they engage in destructive activity.

Filling Your Tank
In the coming weeks, I'm going to share about each of these needs and how we can meet them in very practical ways. Before I do that, I want to address something foundational. We can't meet our children's needs very well when we are running on empty.
In a talk I give to moms, I use an object lesson. I stack a teacup in a saucer on a dessert plate on a plate.
I hold up a pitcher of water. I say, "This pitcher represents God's love." Then I hold up the teacup and say, "When the cup is empty, we cant pour out God's love on those around us. We might try to pour into others' lives, but we are bone dry."
I set the cup down on the saucer and say, "We have to allow God to fill us." As I say that, I pour water into the teacup. Then, as the water spills over into the saucer I say, "… and His love overflows onto our family ..." and the water keeps flowing out onto the other plates, and I say, "… and from our family, to our community, and from our community into the world. But we can't pour out if we aren't filled."
You have to be filled. 
Take His Yoke and Learn from Him
Jesus says (in Matthew 11:28-30) Come to Me, all who are heavy laden and are weary. Take my yoke and learn from Me, for I am gentle and humble of heart and you will find rest for your souls." Nothing makes us wearier and more heavy laden than certain days of motherhood.
The yoke Jesus describes is a training yoke. It's not an equal yoke, like the one He prescribes for marriage. His yoke is one where we, like a young ox, will put on a side and He will put on the other. Then, He will lead us and as we walk with Him,
He will show us what it is like to walk as He walks: gently and humbly. And we will find rest for the deepest parts of ourselves as we do.
Be filled. Be rooted and grounded in His love. Do what cares for you so that when it comes time to meet the needs of your children, your reserves are full and your cup is overflowing. 
---
I love pouring into YOUR mama heart. If you would like to receive my weekly email, with some encouragement from my heart, a weekly #momhack, and a family-tested recipe, you can sign up below.
When you sign up, I will send you Ten Keys to Avoiding Power Struggles. It's the first book in my Mini-Books for Moms series, and it's my FREE gift to you. Mini-books for Moms are books you can read in less than an hour and apply the principles and methods that same day.