Summer holds promise. We come to the end of the school year, panting from what my friend, Elizabeth Spencer, calls "May-Hem." We survived graduations, end-of-the-year-parties, showcases, and all the other extras. We stand at the cusp of summer with hope for rest, relaxation, fun, and all the things we seem to have lost as our schedules careened through the final weeks of May.
I've found, like most ideals, summer doesn't always slow down the way I wish it would. Instead of lazy days, I find myself and my family busy in a different way – with swim lessons, pool parties, playdates, day camps, and trips.  Though those things bring amazing goodness, I've often found myself looking back at the end of a summer wondering where the time went and how I missed some of what I had hoped to gain during those three glorious months off.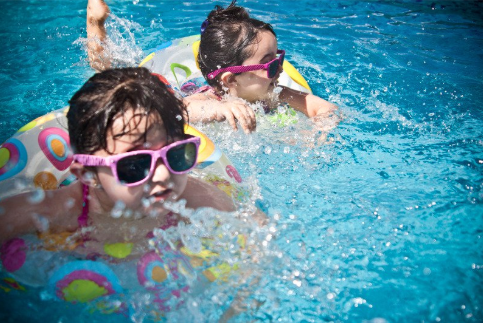 Just this week, as we were walking out of church, a woman turned to me and a friend and said, "Summer's almost over!" I covered my ears and said, "La, la, la .." I don't even want to start to think about fall … homeschool prep, extracurriculars, and all the other fullness the next season will bring. I'll be all in … just not yet. 
Her comment did get me thinking, we've got at least five solid weeks left of summer. Let's make the most of it!
I want to share five things to help you capture summer before it slips away.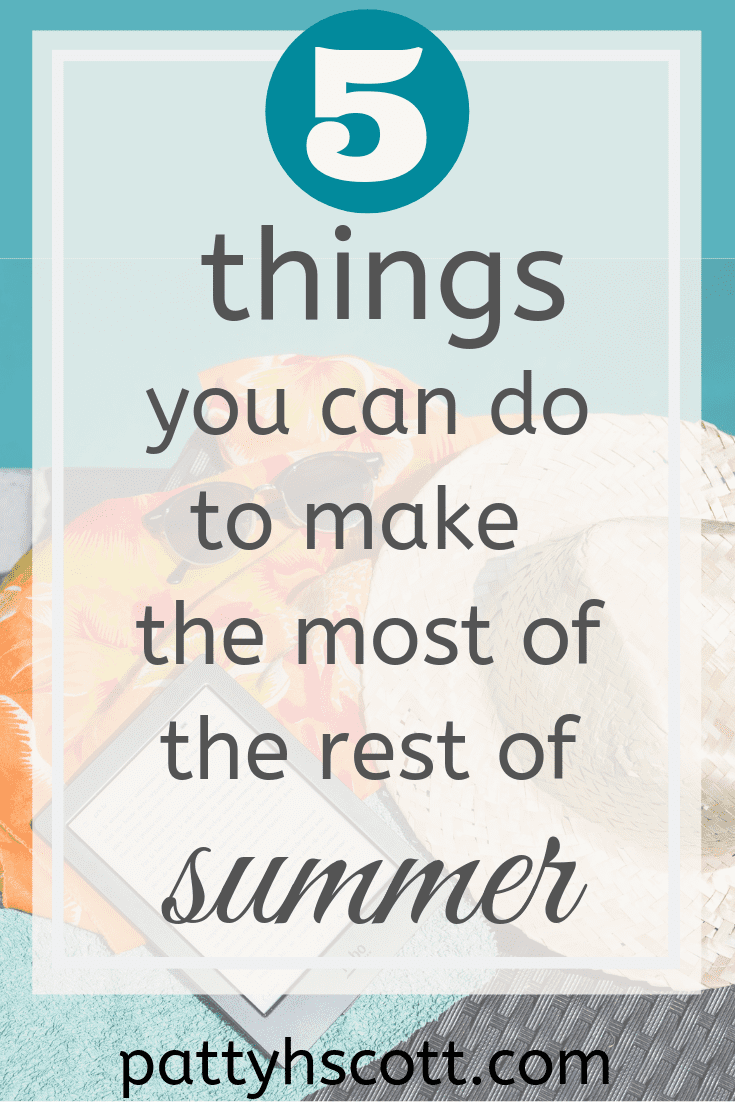 1. Start building your new morning routine.
Summer can be a great time to build in new routines and start new habits. If you want to take time building your morning routine, I highly suggest you subscribe and follow Kat Lee  at Hello Mornings.  Her "God – Plan – Move" approach to mornings is simple and effective. Let's not complicate things – especially in these years when our children need so much of our time. 
2. Have some serious summer fun!
We recently bought a donut pan from Pampered Chef and I've been pinning donut recipes. You could also make homemade ice cream, or go visit a sno-cone stand. Besides food-related fun, what about getting a bunch of water balloons and having an old-fashioned fight with your kids one afternoon. My friend, Sarah, has a beautiful blog for moms. Her post on saying yes more often seems to fit summer just right. 
3. Grab up some regular rest and relaxation.
Have you had enough summer coffee dates or special time with friends? Plan to get together before fall starts up and your schedule is gasping for air. I also encourage you to build in a mid-day rest as often as you are able. Another sweet way to rest is to finish a few good summer reads. Want some great options? …  
My friend who writes clean romance under the name Emma St. Clair has written books set on a beach called Sandover Island. I adore her books. Sandover Beach Melodies is only 99c this week on Amazon. Each book takes about 3 hours to finish and is a sweet escape. Emma St. Clair develops characters well. Find these and her Billionaire books on Amazon.
I adore books by Jamie Langston Turner. The topics can be a bit heavy (including death and trauma) but she handles them well and always weaves in a redemption story. My favorite has always been Some Wildflower in My Heart. 
Revisit Mitford in Jan Karon's books about Father Tim and the sweet small town we all come to love and call home in our hearts. 
4. Be a blessing.
Summer gives us some wiggle room we don't always have with school schedules and extracurriculars. Use this time to take someone a meal, volunteer somewhere, or ask your kids to think of someone they could bless. Building in service into your family summer helps break kids of the natural tendency towards self-centeredness.
5. Keep Your Cool (in the summer and all year long).
Summer means more time together. Less structure means kids sometimes feel bored or off kilter. We may be lax about bedtime, so our children are more tired and that can lead to mood swings and more sibling battles. All this can add up to us losing our tempers as moms. I read a post early this summer on the Messy Motherhood site about how to be a calmer mom. Her tip was one of the best I've heard. I also have a proven, simple guide to avoiding power struggles with your kids. I'd love to share the mini-book for moms Ten Keys to Avoiding Power Struggles for free when you sign up for my monthly newsletter to moms. Plus, you'll get access to "the vault" with all sorts of freebies. 
So, how are you going to spend the last bit of summer?
I'd love to hear. 
---
Would you like to receive weekly encouragement for your motherhood? Get a little inspiration, one book recommendation, and one recipe a week in my weekly letter.