Jesus crouched low, scrawling something in the sand.  He sat teaching in front of the temple, surrounded by those who gathered to learn from Him.  When the men came to trap him by dragging the adulteress forward, calmly, yet boldly, He addressed her accusers: "He who is without sin among you, let him be the first to throw a stone at her."  One by one those full of condemnation dropped their stones. 
When Jesus was left alone with her, He straightened and asked her, "Woman, where are they? Did no one condemn you?"  Can you imagine her astonishment and relief?  Not one of those who were ready to take her life remained.  Jesus then spoke the words her heart needed most, "I do not condemn you, either. Go. From now on sin no more."
"I do not condemn you either." 
Sweet Jesus, You do not condemn us either. 
One of my favorite verses for a long time has been Romans 8:1 …
Therefore there is now no condemnation for those who are in Christ Jesus.
But why?  Why is there no condemnation in Jesus?  Before and after this verse God exposes the fullness of this gift.  We are stuck. Haven't you felt it?  What we want to do, we don't do.  What we don't want to do, we do!  Ugh and bother!  I long to be gentle, kind, forgiving, patient, good, self-controlled, meek, and helpful. I find myself slipping into the flesh without consenting, ending up frustrated, unforgiving, impatient, irritable … and God knows. The law couldn't save me, so He did.  God says He condemned sin in the flesh (on the cross – in full) so that we would be freed up to have the capacity to live in the Spirit!  We can now walk by the spirit. 
Living under the Law
Did you miss it?  I did.  I missed the fullness of this for years and years. 
When I returned to church in my early 20s, I reunited with Jesus and made a full commitment to Him, accepting His gift of life.  I asked Him to be my Lord and I knew Him to be my savior. A renewed awareness of my salvation filled me. Though I had accepted Him as a child, but I had walked the wayward road for years. When I returned, like the son known as the prodigal (which means one who spends wastefully and extravagantly), I was welcomed with open arms.  I only grasped in part the fullness of God's grace at that time.  It would be years before I comprehended the completeness of "no condemnation." 
For years I sat through church services, participated in ministry and practiced a private prayer and Word-based life.  Woven into the fabric of my heart and life were threads of condemnation – those threads formed cords and they bound me in unseen ways.  I didn't notice them because they were the familiar.  I didn't pull them out because at times I felt they were the "conviction of the Holy Spirit" or they resonated with some legalistic messages in sermons, or they seemed as much a part of me as my own breath.  My heart continued to hold a spirit of condemnation long past my return to Jesus. 
Coming to the Cross
In the past few years, I've practiced coming before the cross with my mentor.  We followed the guidelines of Agnes Stanford. We looked at the seasons of my life and brought them to Jesus, confessing and sharing at the cross any residue from my experiences during those years.  I sat on the floor, quietly weeping after having poured out my heart to God, sharing burdens and weights I had held for years.  A powerful whisper resounded in my heart: "I said, 'It is finished.'"  Jesus nudged me. 
He finished the work on the cross.  Jesus took all my shame and all the accountability.  He completed what I started, and nothing was left to be done or said.  It will remain impossible for me to convey the depth of cleansing, the sweet breezes that blew through me in new ways at that moment and for weeks to come after that sacred moment. 
No condemnation.  There is no condemnation in Christ Jesus.  Love covered the multitude of my sins. 
So, sister, let me ask you.  Is there condemnation in you?  If you are in Jesus, there must not be. 
Rooting out Condemnation
Let's root it out so you can live in the freedom He died to give you.  I'll give you some clues as to how you might search it out so that you can bring it to Him and release it. 
How often do you look at your body wishing it were shaped in another way?  Do you repeat negative thoughts to yourself about some habit, way of life, or personality trait?  Are you frustrated over an inability to do something or a way you continually fail?  Do you struggle with a sin, repeating it despite your desire to stop? 
No condemnation.  There is no condemnation. 
Jesus paid it all – and He paid for that sin.  As Paul asks us, in Romans 6: Should we keep on sinning because we are covered in grace?  No way!  We need to be free from the trap of self-condemnation.  Condemnation doesn't help overcome sin and it isn't of Jesus. 
Messages of Hope
Jesus comes to us as He did the woman caught in adultery and He gives us two messages of hope.  He first says, "Where are your accusers?" and demonstrates there are NONE – especially not Him.  Secondly, He tells us to "go and sin no more."  He doesn't say this as a metaphorical possibility or some lofty idea that will never be attained.  Jesus clearly meant this woman ought never again sleep with a man who is not her husband.  He means that to us as well.  Jesus means for us to be free from sin – both in the spiritual sense and in the practical.  In Romans 6, Paul says:
Therefore do not let sin reign in your mortal body so that you obey its lusts, and do not go on presenting the members of your body to sin as instruments of unrighteousness; but present yourselves to God as those alive from the dead, and your members as instruments of righteousness to God. For sin shall not be master over you, for you are not under law but under grace.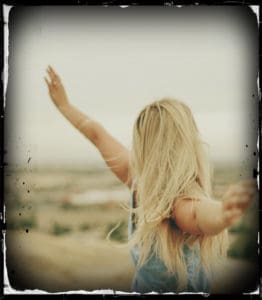 So we are to work against sin by living under grace and presenting ourselves to God while putting to death the desires of the flesh.  These are our actions, but they do not procure for us a lack of condemnation.  Jesus already assured us that on the cross. 
Quick to Point a Finger
Jesus did not only address the woman.  He addressed her accusers.  As they stood condemning her, they were ignoring the glaring sin in their own lives (pride being first and foremost).  Jesus addresses us as the one caught in sin, but He also addresses us as the one ready to cast a stone. 
How quick we can be to point a finger, highlight others' failures and demand change or our version of justice when we aren't the one in the hot seat.  Sometimes our sin of condemning others goes unnoticed because it operates in our thought life and never blatantly reveals itself in our day-to-day actions.  Jesus exposes our inner pharisee. As we judge others, so we will be judged. 
Let's observe our thoughts and the comments we make about and to others.  Be quick to see yourself next to them at the foot of the cross – in desperate need of help out of the trap sin has laid with no power to overcome a sin nature.  Stand shoulder to shoulder with the one you condemn.  Look up to Jesus, paying the price for you both.  Release others to Him and release condemnation of yourself and them in the process. 
---
Would you like to receive weekly encouragement for your faith walk? Get a little inspiration, one book recommendation, and one recipe a week in my weekly letter.
This post was originally published in July, 2016. I have revised it to be relevant and encouraging to us today.
Save
Save
Save