The Bee Gees had this song in the 70s that asked the question, "How deep is your love?" … yes, you're welcome, I know the tune will be running through your mind incessantly now.  Bear with me, I dredge up this pop disco reference for good reason, and it's not just to have you doing the hustle in the kitchen while humming "You Should Be Dancing."
Tuesday nights a friend of mine and I go to the local mission and spend an hour with the women in the long-term discipleship/recovery program.  That commitment blesses me and humbles me more than anything else I do in my regular rhythm of life.  Last week walked through 1 Cor 13.  
I've been searching through scripture and asking God about how well I love.  You know how the Spirit will press on you a bit, repeating a nudge to get your attention?  Well, this week, ever since Tuesday night, I've been hearing this repeated phrase, "Don't just say you love, love sincerely, from the heart." 
I went to the Word to see where this wisdom lives.  I finally hunted down Romans 12:9-21 and 1 Peter 1:22.  In my favorite version (NASB), God says, " Let love be without hypocrisy" … but in the "cozy up" version (NLT), it reads like this: "Don't just pretend to love others. Really love them. Hate what is wrong. Hold tightly to what is good. Love each other with genuine affection, and take delight in honoring each other."
Whoo-eee that's good stuff.  I could just marinate in that for a bit.  Actually, I think I will make it a point of meditation this coming week when I wake up each morning.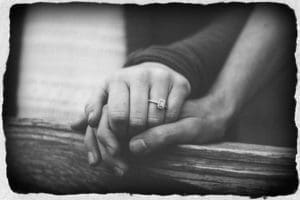 LOVING THE LOVABLE
Maybe you are like me.  When I think of friends who cheer me on and draw out what's good, friends who speak the truth to me, but in such a way that I know they have my very best at heart … and I ask, how deep is my love?  It's beyond measure.  
I pour out for these special friends and I celebrate them.  I give them my best and I would do anything for these women. 
Don't even get me started about my boys.  Oh those boys.  I love them with a mamma love that would die before I would see them harmed.  I live my life with them always on the radar.  And that man I married, well, most days, when I'm in my right mind, I think he hung the moon and I let him know it in all the ways a wife should.  I love my people fully and I love them well. 
When I read through the rest of Romans 12:9-13, I can say, "Yes and Amen" when I consider all these mutually loving relationships.  It doesn't take a second thought to bless the people who matter most to me. 
LOVE MEANS ACTION
Don't just pretend to love others. Really love them. Hate what is wrong. Hold tightly to what is good.  Love each other with genuine affection, and take delight in honoring each other. 

Never be lazy, but work hard and serve the Lord enthusiastically. Rejoice in our confident hope. Be patient in trouble, and keep on praying. When God's people are in need, be ready to help them. Always be eager to practice hospitality.
Hang in with me here.  Just when we want to give ourselves an A+ on the "love" test, it gets real …
Bless those who persecute you. Don't curse them; pray that God will bless them. Be happy with those who are happy, and weep with those who weep.

Live in harmony with each other. Don't be too proud to enjoy the company of ordinary people. And don't think you know it all! 

Never pay back evil with more evil. Do things in such a way that everyone can see you are honorable. Do all that you can to live in peace  with everyone.  Dear friends, never take revenge. Leave that to the righteous anger of God. For the Scriptures say,  "I will take revenge; I will pay them back," says the Lord. 

Instead,"If your enemies are hungry, feed them. If they are thirsty, give them something to drink. In doing this, you will heap burning coals of shame on their heads." Don't let evil conquer you, but conquer evil by doing good.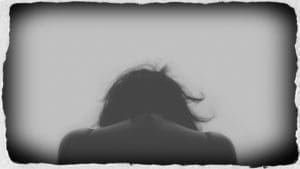 JESUS' LOVE
Whew.  Only Jesus can give a prescription like that without it feeling like a weight on my shoulders.  His words are like a beacon calling me forward.  I think of women who have consistently given me the stink-eye, cut me off from their lives or let a misunderstanding between us fester to the point of the death of a relationship.  How deep is my love? 
Then I think of Jesus. 
How deep is His love?  His love bleeds out for me.  His love endures agony for His enemies – which I once was.  His love goes to the darkest places in hopes of reaching even one lost, weary, broken, sin-infested soul.  His love transcends legalism, self-reliance, perfect religious performance and all other "pretty" ways we keep Him at arm's length. 
His love is for the least and the greatest.  He pursues the ones no one else will love.  His love is radical.  He is humble, self-forgetting, sacrificial and His love is free.  He has loved me toward wholeness and freedom.  To love me has hurt Him and cost Him everything. 
LOVE FOR OUR ENEMIES
Jesus has this to say about love:
If you love those who love you, what reward will you get? Are not even the tax collectors doing that?  And if you greet only your own people, what are you doing more than others? Do not even pagans do that? …  

But I say to you, love your enemies and pray for those who persecute you, so that you may be sons of your Father who is in heaven; for He causes His sun to rise on the evil and the good, and sends rain on the righteous and the unrighteous.

It's easy to love those who love me – my own people.  Even those who don't know Jesus do that.  To love those who make themselves my enemies – those who hurt me – I desperately need Jesus.  My Father in heaven doesn't hold back blessings from people or shower blessings on people based on their love for Him.  He simply loves.  He sends blessings to the righteous and the unrighteous alike.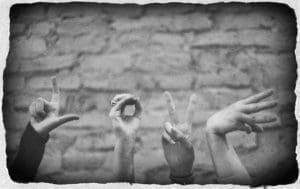 LEARNING TO LOVE
You know when a truth hits you square between the eyes and you know it's for you?  I feel the Spirit inviting me to learn to love – to love well – to love when it's hard – to love without thought of self.  I sense His promise telling me He will guide me into dynamic and exciting life – the abundant life – as I learn even more fully how to love as He does.  I'm taking His yoke in this – to learn from Him. 
How deep is your love? 
Save
Save
Save