I'm doing something new … and that's almost always a good thing.
Writing my first romance
In April of 2020, in the middle of a pandemic, I discovered my love for writing fiction. I had this character in my mind for almost a year prior, but I didn't know if I could write a story that could hold together. Up until that point, I had written non-fiction to bless moms on my blog, in journal articles, in co-authored parenting books, in my book for parents of preteens and teens, and my book and devotional in the Slow Down, Mama set. 
But, in April, I took the risk. Some writer friends encouraged me, and I sat down to craft the story of a photojournalist who has sworn off men until she meets a buttoned up executive with a dream he hasn't shared with anyone. Kat and Jack's story (Love's Second Chance) was published June 2020, and I was smitten with writing clean romance. I write all my clean romance under the name Patty H. Scott.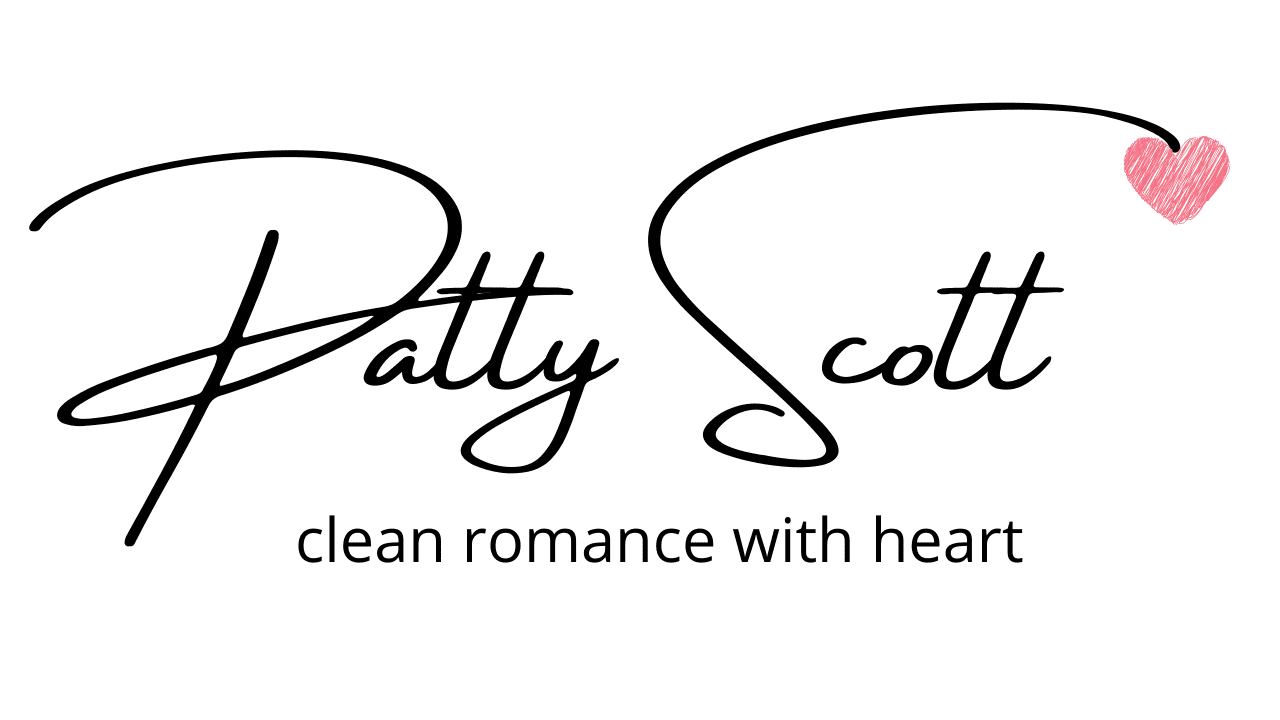 My first series
The rest of that Unforgettable Love Stories series flowed out at the rate of a story every two months. I wrote about a fireman and a school teacher in a friends-to-lovers story called The Fireman's Perfect Match. Then I wrote about a Texas Rancher who falls in love with a woman who works in the trendy fashion industry in Los Angeles in an opposites attract, interracial romance, Romancing the Rancher. After that I wrote my first enemies to lovers story in Not Falling for My Boss. And I wrapped up that series with Winning the Single Mom's Heart, a story of Madison and Michael in a second chance love story that readers loved. 
My second series
After finishing that series, I had a yearning to write a small-town series where all the books and characters would be interrelated even though the stories would be stand-alone reads. I had certain elements of the beach town in mind, so I made up the fictional town of Cypress Cove and set four books there in the Calloway Inn Series: Someone to Hold (opposites attract), Someone to Love (friends-to-lovers), Someone to Kiss (age-gap with a woman who loses her vision), and Someone to Keep (fake romance with a man and woman recovering from addiction). 
A funny story
In the middle of writing that second series, I started imagining a Romcom (romantic comedy) I wanted to write. I read some books about writing comedy and I would jot down random scenes as they occurred to me. I had conversations with other authors I respect about the shift in focus from clean romance to romcom. By nature, comedy pushes limits.
Why have a pen name?
I knew some aspects I might draw upon in romantic comedy wouldn't be as tame as most of what is in my clean romance. If you think of Dry Bar Comedy (clean comedy acts you can see online), that's the kind of content I'm talking about. But, that may not appeal to all readers who want to read clean romance.
And some of the readers who might come to know me through reading my romcoms, may not be interested in clean romances.
I will never include premarital sex or descriptions of sexual encounters beyond kissing in my books. All my books will stay PG and closed door. Going into this shift, though, I knew my romcoms would push more boundaries because that's what comedy does. And I wanted to be true to what readers expect from me.
What you see is what you get
One of the things we authors have to grapple with is the necessity of building trust with our readers. We need to be clear through our covers, our blurbs (descriptions of our stories) and our content as to what we are writing. When a reader picks up a book, a writer wants them to find what they came to read. When we present one thing and deliver another, we break the reader's trust. And that's something I never want to do. 
Imagine picking up a book with a scene of a sweet couple standing on the seashore holding hands, you anticipate a clean romance with a happily ever after. But when you start reading, the first scene is a graphic murder and the story contains the mystery that ensues as the police hunt down the criminal. You would be shocked and disappointed … and ultimately, you wouldn't trust that author's books again. The next time you saw a sweet cover on one of their books, you would not buy it (if you don't enjoy murder mysteries and you are looking to read clean romance). 
That kind of misrepresentation hurts both readers and authors.
Because my two genres will have slightly different content and my comedy will push the limits more than my clean romance, I decided to take on a pen name for my romantic comedy. I'll be writing those books under the name Savannah Scott.  
I want to help you know what I'm offering when you pick up one of my books. When you choose to read a book by Patty H Scott, I want you to know you're getting clean romance with swoon-worthy kisses, relatable characters in a setting you'd like to call home.
When you pick up my romcoms by Savannah Scott, I want you to know that you are getting a story laced with humor and where I might push some limits for the sake of comedy. I want you to trust I won't ever cross lines or go behind closed doors. You'll be getting stories that will make you laugh, smile and give you all the feels including the happily ever after you long for. 
Love Laughter and Happily Ever After
When I write, I hope you find books that delight your heart and help you escape real life a little. I'm writing love, laughter and the happily ever afters you crave.
If you want to hear about my books, get sneak peeks into my writing before it is released, and get recommendations of other clean romances and clean romcoms I recommend, you can sign up for my weekly Sweet Reads email. I love connecting with you!