I'm so happy to be guest posting on my friend, Suzy Taylor Oakley's blog, "To Well with You."  I am sharing my story of growth through eating disorders and how I have come to learn to pick myself back up when I fall away from my healthy lifestyle choices these days.   
— — —
I bet you and I have a lot in common – unless you are a seasoned triathlete. My lifelong dance with self-care and self-discipline has found me sitting out a few numbers, catching my breath, then starting up – again. And again. And again. I haven't always been consistent in prioritizing my own health or caring for my diet and exercise needs. When I was younger, I lived a typically active childhood, running in the grass, climbing trees and using my pogo stick for transportation. My mother had an obsession with all things organic and healthy. We didn't have an ounce of sugar or any preservatives in our home. No joke.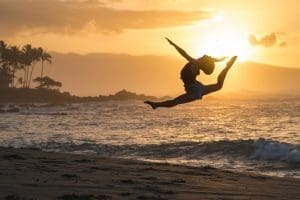 While my upbringing taught me what a healthy diet could be, I felt caged in by the restrictions. Anytime an opportunity to eat something sweet came my way, I indulged. Through my teen years, I endured several traumatic events. This led to my developing an eating disorder. I starved myself and tried to eat less than 500 calories a week. A week! I would tell my mom I had eaten at a friend's home or would pick at supper and then secretly scrape my plate into the trash. I over-exercised to burn calories. My obsession with skinniness was an attempt to control something about myself when everything around me felt so very out-of-control.
In my young adulthood, I healed from anorexia. Later I swung the other way and started emotional eating – using food to comfort myself, to cope with loneliness or to quell boredom. Food was my security blanket. I forgot how much I loved to move and exercise simply for the joy of it. … 
…  read the rest of my story of finding grace in my self-care at Suzy's place.  
---
About my friend, Suzy …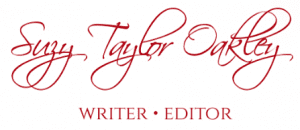 Suzy is a knowledgeable and compassionate encourager and a certified wellness coach.  She advocates for self-care and shares her own transformation story openly. Another skill Suzy has in spades is editing.  If you are a writer in need of someone to help you hone your work, I highly recommend Suzy.  Check out her editing services at SuzyOakley.com.