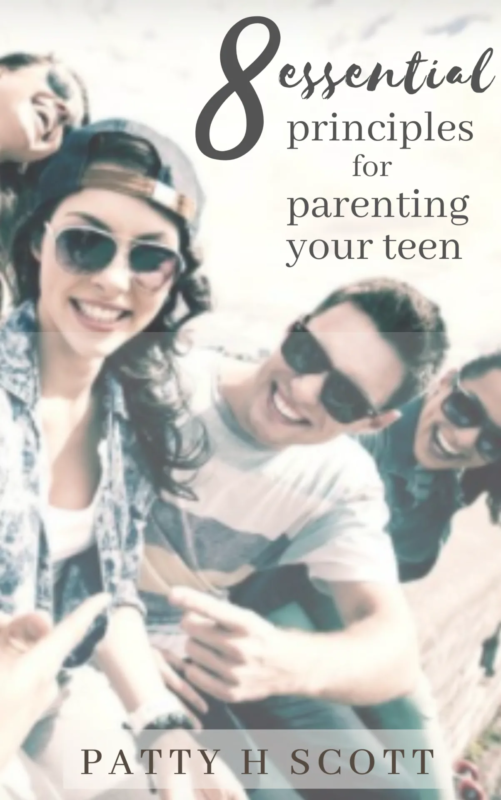 Are you the parent of a teen or pre-teen? This book is for you!
Parenting teenagers can be one of the most challenging stages of motherhood.
In this book, Patty Scott, MA, shares personal experiences and practical insights to help encourage and equip parents of teens.
This short book can be read in a few hours and is packed with concepts to help you navigate your role as the parent of an adolescent.
Learn to be free of patterns which keep you stuck. Find out how your role needs to shift in the coming years.
Patty's compassionate approach to writing brings this message to you as though you were sitting with a friend over coffee.
About the Book
If you are parenting a teenager or pre-teen, you already know there are hard days and challenges along the way. Parenting Your Teen Through Chaos and Crisis gives parents eight principles to apply in this stage of parenthood.
Through relatable stories, practical examples, and short chapters, you will receive some foundational insight and practical tools to help you as you walk with your child towards adulthood.
The book is not intended as an in depth guide to every possible challenge a teen will face. Instead, Patty provides a framework and some approaches that will be useful to parents of any teen.
If you or someone you know is entering this stage of parenthood, or you've been in it a while and need some solid input, this book is a great resource.
Some parents have even formed groups to study the book together and support one another in parenting through this stage. The short chapters and approachable writing style make it perfect for group study.
Disclosure of Material Connection: Some of the links in the page above are "affiliate links." This means if you click on the link and purchase the item, I will receive an affiliate commission. I am disclosing this in accordance with the Federal Trade Commission's
16 CFR, Part 255
: "Guides Concerning the Use of Endorsements and Testimonials in Advertising."